Düsseldorf is a beautiful and lively city in west Germany. Being the capital of North Rhine–Westphalia state and located at the bank of river Rhein, it is not only the economic center of the entire Rhein-Ruhr region as well as central european economic zone, but also the hotspot for multi-culture, fashion, food and many more. In terms of geographic location, Düsseldorf sits on the west side of Germany.
The sister city Cologne is only half an hour by car. It is closely located to nearby countries such as the Netherlands and Belgium. If you fancy a one-day overseas trip, cities like Amsterdam, Brussels can be easily reached by car or train.
High Living Standards
Currently, there are around 643,753 residents who live and work in Düsseldorf, among which, around 20% of the population are foreigners and expats, contributing to the multi-culture and diversity of the city. Düsseldorf is especially famous for its largest Japanese community in the entire Germany and a growing vibrant Asia community, attracted by such diversity and high living standards.
Because of its excellent location and green environment, incredible breadth of museums and cultural activities, as well as excellent education, transportation system as well as medical resources, it is ranked as the sixth most livable city among the world by Mercer in the Mercer Quality of Living Ranking.
Strong Economy

Being the engine of the Rhein Ruhr economic zone and the hub of the European zone, Düsseldorf is famous for its diverse industries and a growing start-up scene supported by the local government.
Rich in Culture
Because of its diversity and a large percentage of expats and foreigners, düsseldorf not only provides excellent choices of local museums, music festivals, art galleries, but also an abundant selection of international festivals, such as the Japan Day, China fest, etc. The city has so much to offer!

Situated in Rhein Ruhr Area

Historically an area of steel, mining and automotive production, the Rhein Ruhr region is nowadays the biggest metropolitan area in Europe and a very important economic zone. Today's Rhein Ruhr area is not only famous for its industrial manufacturing, but also for some of the new industries such as logistics, transport, health, and IT. Because of its key geographic location, aggregation of industries and dense population, it is one of the most important economic, trade and investment destinations in Germany and throughout Europe.
15%
GDP percentage of entire German economy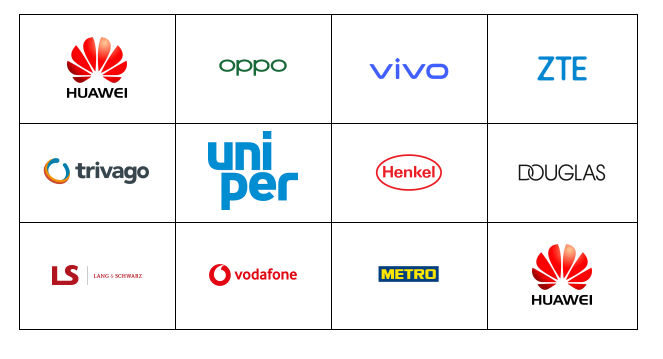 ​Diversified Industry Allocation
The most famous industries in Düsseldorf: Industrial manufacturing, Mobile telecoms, Life sciences, Business and legal consulting, Fashion, Advertising, Digital economy
Home to Many International Companies
Düsseldorf is not only the home to many famous German companies, but also has attracted many famous international companies to set up their regional headquarters here. For example, Many Chinese companies decide to set their Europe headquarter in Düsseldorf and it is a heated destination for greenfield investment.

A Heaven for Shopping

Whether you love high street, boutique or luxury luxury brands, you will always find abundant choices in Königallee and the old town. Königallee, affectionately known as the "Kö", is famous for the boutique and luxury stores along the street as well as scenic canal view.